February 24 & 25, 2024 | Ages 18+ | Registration closes February 1, 2024
This 2-day field-based workshop / skills Evaluation is an unparalleled opportunity to learn from one of North America's top wildlife trackers. It offers an opportunity for naturalists, field biologists, and outdoor enthusiasts of any skill-level to advance their abilities in wildlife track and sign identification and interpretation, and potentially earn an internationally-recognized Track and Sign Certification from Tracker Certification North America.
This workshop is designed to challenge participants while deeply advancing their knowledge and understanding. The Track & Sign Certification credential is not guaranteed, but rather depends on individual performance, and features escalating levels of certification for those that qualify.
This Evaluation will be lead by David Moskowitz. David is a professional wildlife tracker, photographer, wildlife biologist, naturalist and educator. He is a Track & Sign Evaluator with Tracker Certification North America, and is the author of a number of books, including: Wildlife of the Pacific Northwest – Tracking and Identifying Mammals, Birds, Reptiles, Amphibians, and Invertebrates, and; Peterson Field Guide to North American Bird Nests.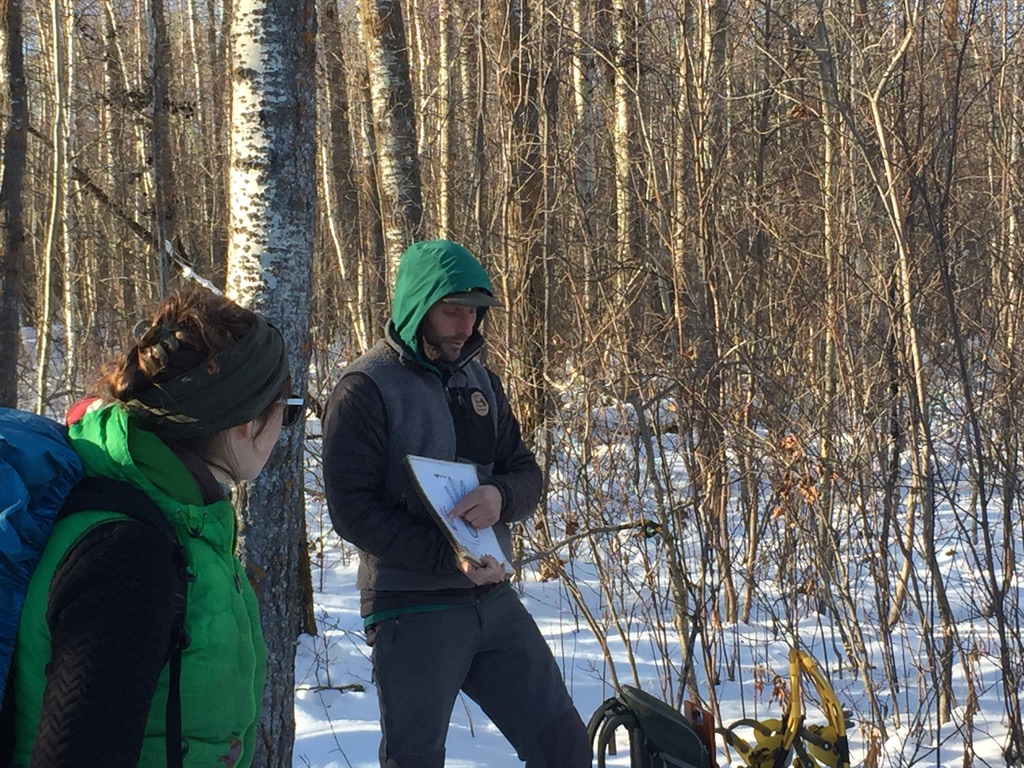 These Evaluations are rewarding to even the most novice participants, while also being challenging and a significant measure of achievement for more advanced trackers. They take the form of two full days of field-based practical questions, each followed by a deep debrief, discussion, and explanation with input from participants. To learn more about the workshop and evaluation format, potential participants are encouraged to follow the link below for answers to some frequently asked questions.
Participants must be prepared to spend two full days in the outdoors and be comfortable in rugged and isolated terrain in uncertain weather. Snowshoes may be required.
Transportation, accommodation and meals are the responsibility of each participant.
Evaluations are limited to only 10 participants, and in the interest of equity, half of the available workshop registrations will be reserved for those identifying as women, visible minorities / persons of colour, 2SLGBTQI+, until February 1. Interested parties may apply through a registration link and those for whom there are no spots available prior to February 1 will be placed on a waiting list in the order of applications are received.
Cancelation / Refund Policy
If for any reason we have to cancel the event (e.g. extreme weather, too few registrants), a full refund will be provided, less any applied processing fees.
Registrants who withdraw their registration for which we are unable to find a replacement will not be eligible for a refund.
Registrants who withdraw their registration, for which we are able to find a replacement registration will receive a refund, less 15% administration fees. All refunds will be by email transfer.
Financial Assistance
To address financial disparity, particularly among marginalised groups, Tracker Certification North America offers limited financial aid for participation through their Financial Access Program. Please note that even though the application "deadline" for a Feb eval is listed as Sep 15, applications received by Dec 15 will be considered. 
Registration Deadline
We will be accepting registration applications until February 1, 2024.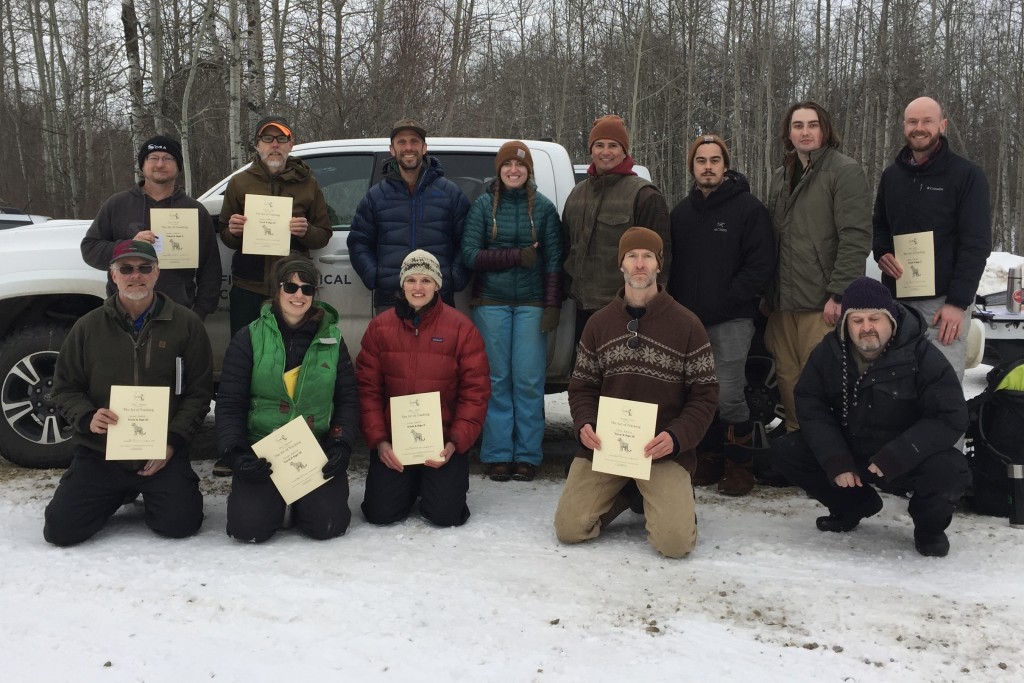 Other Workshops
Snow Tracking Field Essentials – Blood Tribe
January 17, 2024 | Closed workshop for Blood Tribe Land Management Staff
Snow Tracking Field Essentials – Edmonton
January 13, 2024 | Elk Island National Park | Must be aged 18+
Snow Tracking Field Essentials – Lake Louise
January 8, 2024 | Closed workshop for Banff National Park Staff